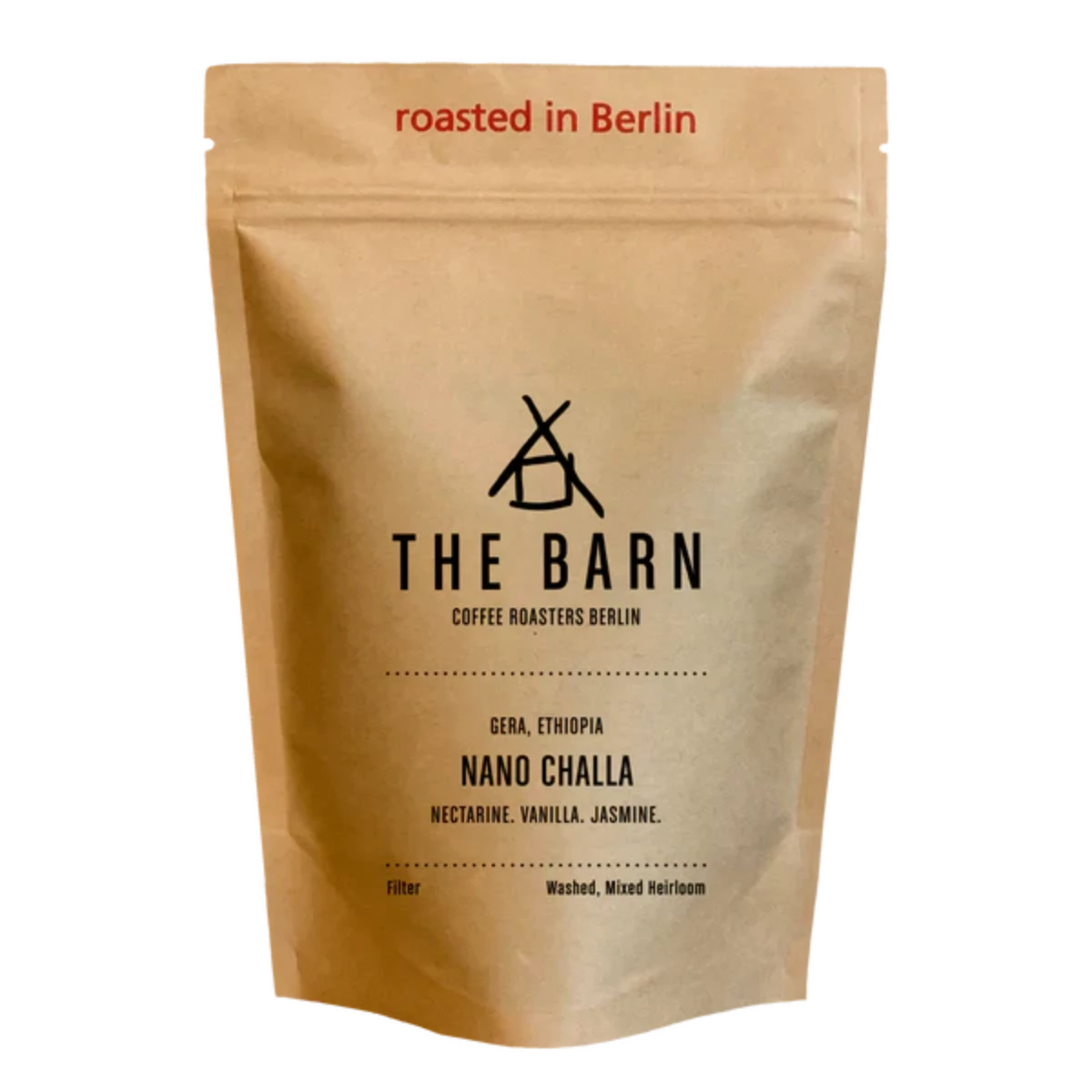 The Barn, Nano Challa 250g
Located in the Gera District of Western Oromia where large tracts of pristine forests remain and coffee trees grow wild. This coffee is extremely clean, sweet and balanced. 
Rich flavours of nectarine, vanilla and jasmine
 hit your taste buds right away. Nano Challa is luscious and almost perfumey – we cannot keep our hands off this extra-ordinary coffee.
€14,50