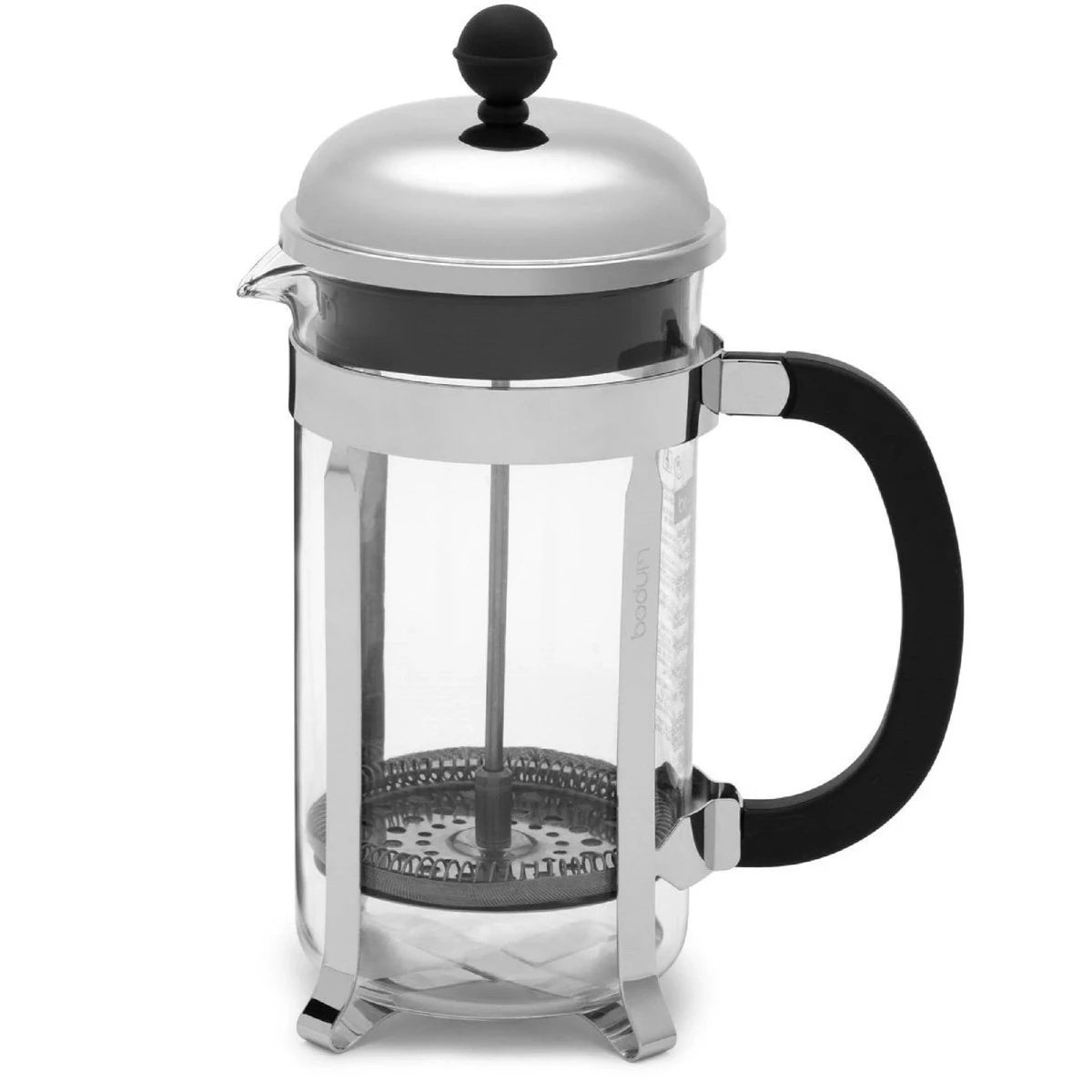 Bodum Chambord French Press
The Bodum Chambord is a true original – the classic french press coffee maker designed in the fifties. The iconic design, now synonymous with the Bodum name, dates back to the 1930s. The Italian, Attilo Calimani, developed the principle behind this product during the 1930s. Bodum acquired Melior-Martin in 1991 and brought this icon to households worldwide. The Bodum Chambord was then further developed and improved to what it is today.
It is an easy, practical method for brewing coffee. A favourite method of many.
€45,00