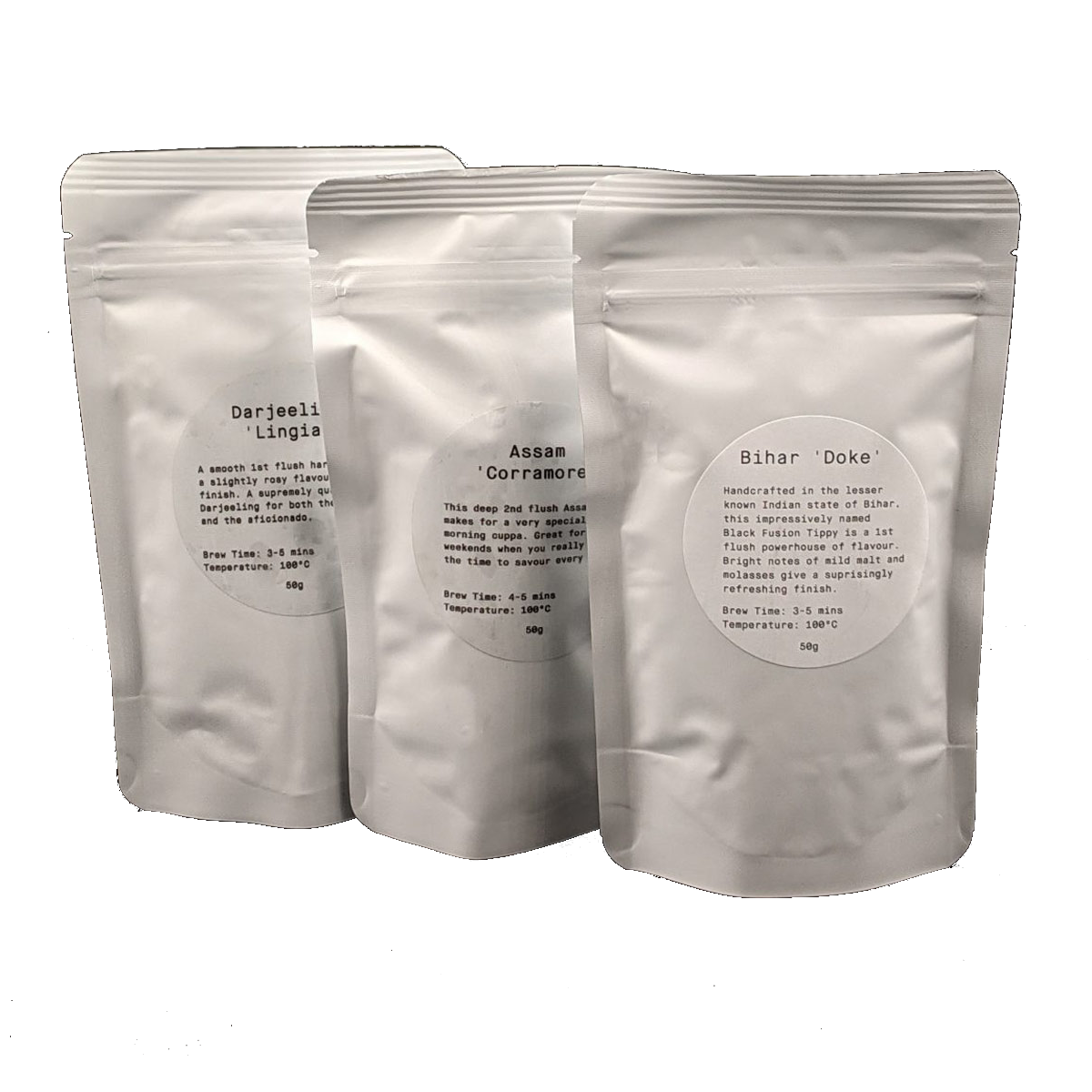 Great Teas of India
You won't be needing any luggage for this trip through the famed tea gardens of India. We have sourced tea from two well-known regions plus one up-and-comer. Assam and Darjeeling are represented with their long-established fine leaf selection with relatively unknown Bihar close at their heels. These 50g tasters give an overview of the variety offered by these extremely different terroirs.

Assam 'Corramore': A perfect tea for the breakfast table. A deep and malty 2nd flush, providing an invigorating start to the day, with or without milk.

Bihar 'Doke': This newer garden really wowed us with their fresh take on a black 1st flush. Sweet and light with tantalizing notes of molasses.

Darjeeling 'Lingia': An established favourite at Clement & Pekoe. A delicate and fresh 1st flush, this is a great example of the flavour profile unique to this high mountain region.
Includes a handwritten card explaining the specifics of each tea.
€22,00