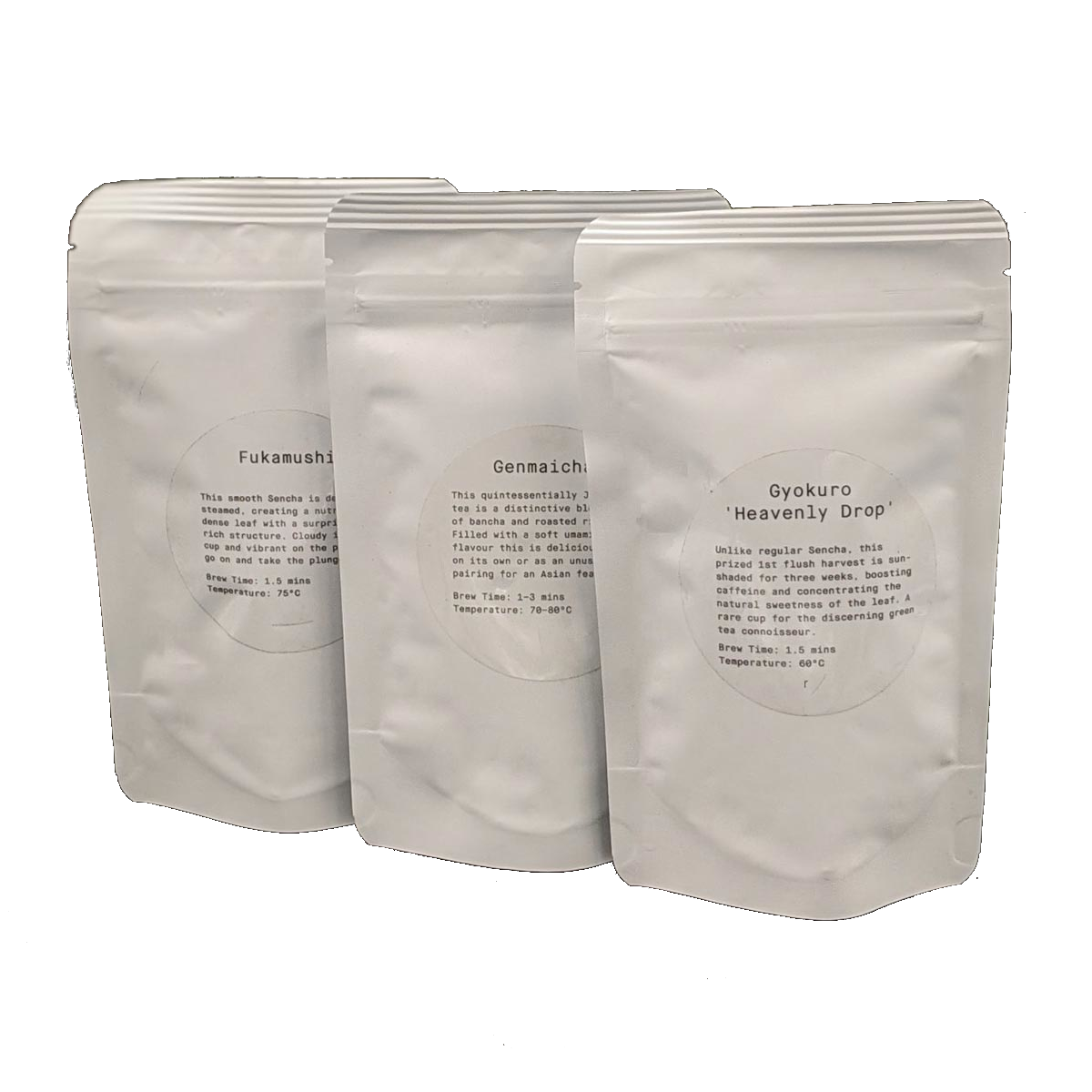 Premium Japan Tea Set
These three teas have all been sourced from Kyoto to demonstrate the quality and variety available from the region.

Sun-shaded Gyokuro is bright and fresh with a surprising sweetness.

Wakocha is an expertly oxidized black tea, a rarity from Japan.

Genmaicha rounds out this trio as bancha and toasted rice are blended for a moreish, nutty cup.

Each tea comes in a 50g foil pouch.
Includes a handwritten card explaining the specifics of each tea.
€45,00